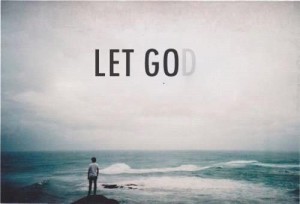 God is capable of anything, even things that we think are impossible. Those who battle substance abuse and addiction may very well believe that it is impossible for God to inspire their sobriety, but they would be wrong. It is common of those who do not know God to doubt his power. God is God because he does supernatural things. They play out through natural circumstances of course, but those who have tried to quit addiction and substance abuse on their own know how pathetic our human efforts really are. And those who have invited God into the situation know how miraculously he works to defeat the things we could not manage on our own.
People abuse substances to fill a hole in their hearts that only God can fill. Perhaps the substance provides dopamine to someone who does not know how to generate feelings of comfort and happiness on their own. Perhaps it opens up their minds to metaphysical possibilities. Whatever it may be, people use substances to essentially transcend into a plane of existence that they could not achieve on their own. Every truly spiritual theologian will tell you that this is the purpose God serves in their life. They will also tell you that everything else we try to use in place of God has very watered down and dysfunctional affects in comparison to God.
When you discover God, He completes you on a level you did not think possible. You interact with His spirit and receive His word, which leaves you feeling fully alive and in sheer amazement. Many people, in dreams and in near death experiences, have even been in God's presence or walked with Jesus and their lives are never the same again upon return to consciousness. This incredible new way of living and loving completely negates the need to abuse substances. Abusing substances removes you from your immediate consciousness, but if you are actively conscious of God, you crave only Him, not the substances you abuse. This is not to say that you are incapable of losing sight of God. There will be times you are less able to sense him, and there will be times you are lured back into your old ways. Remember to seek His face and you will find your way back to His perfect love and provision.